Business-Grade Printers for Any Size Job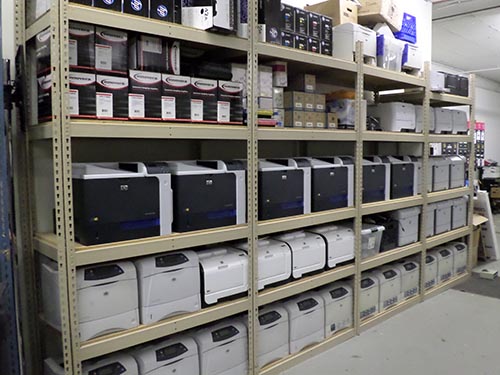 BMS Computer and AV Rentals can accommodate nearly any printer business need whether you need a single printer networked to a training class full of laptops, or an entire fleet of printers for a trade show registration, we have the printer system for you. 

B&W Laser printers ranging from 17-55+ pages per minute. 

B&W laser printer rentals start price: $50.00 

Color laser printer rentals start price: $150.00 

Consider a floor model copier for large projects or high volume printing needs — offering networking within a room, stapling and collating capabilities. 

Submit a request for quote and we'll get back to you as soon as possible! Unsure of what you need? Call or email us, and rely on our expertise to help you select the right equipment for your printer rental needs.