Perfect Planning, Every Time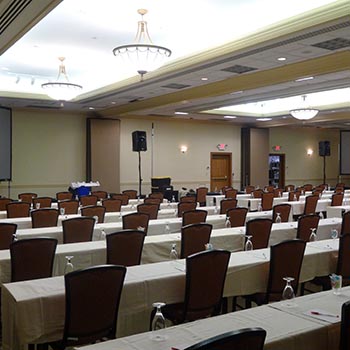 Corporate event planning is sometimes bound to be stressful. You want everything about your big day to be perfect. You don't want to waste time worrying over every little detail either. And you certainly don't want anything going wrong to ruin the experience for you or your guests. At BMS Computer and AV Rentals, we can help you iron out the details and plan the perfect meeting or event for whatever the occasion. We can make sure you choose just the right AV and computer equipment for your event with our professional consulting services. And with our professional IT and technical support, we'll help to ensure that everything runs smoothly, and right on time. BMS Computer and AV Rentals offers you event planning that includes: 


Event and meeting planning
Coordinating delivery, set up and pick up
Customizable packages to suit all your needs

BMS Computer & AV Rentals is more than a computer or AV rental service. We help you plan your meeting or event, choose the right equipment for your event's needs, and makes sure that everything runs smoothly before, during, and after the event. Simply call us at 1-800-886-3995 for support anywhere in the U.S or fill in our contact form.