Life Span of LED, LCD, and Plasma Televisions
Plasma, LED and LCD TV lifespans – what are the most important things to know? 
We all love to binge-watch our favorite shows over long weekends and after long days. It allows us to passively socialize and judge the mistakes of others without ever leaving the living room. A good home theater is built around a solid TV, and that technology has grown by leaps and bounds over the past two decades. But, how do you know which of these technologies will deliver the best picture for the next two decades?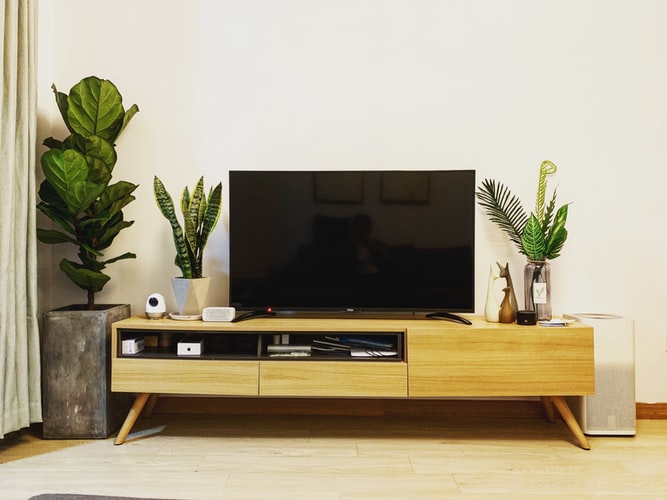 The act of selecting the television screen that suits your needs can be difficult enough, but when you consider all the different technologies available out there, it can become downright confusing. If you aren't into buying a new set every couple of years, you'll want to take the TV lifespan into consideration. Thankfully, we're going to cover LED(light-emitting diode), LCD(liquid crystal display), and Plasma televisions, and the differences between the three. Let's take a look at each type of television screen, and what they each have to offer.
What's The Difference?
Many of us are unaware of the technical aspects regarding televisions, which often leads to blindly purchasing products with a short shelf life. In fact, the more people shift their shopping habits into the online world, many consumers never even see the screen until it's up in their living rooms. It doesn't always work out the way they'd hoped. Selecting a set in person will allow you to see the differences in the different technologies, and you won't find any surprises when you mount it in your home. It can make or break a purchase in regards to how one wants their favorite show or film presented, so knowing what you're looking for can be incredibly helpful.
In many cases, the location where the television is being used in the household/building can change opinions regarding a purchase. For example, a room full of windows will cause glare on the screen. If the television is at an angle or mounted up high, the picture may not be visible at all. Since these factors have a huge impact on the usage of the televisions, here's what the most popular screens offer:
LED & LCD –

LED and LCD televisions are the big players in the market today. They are basically the same backlit setup and each technology has similar perk/setbacks. LED and LCD televisions work excellent in bright rooms, they've outsold plasma televisions (and they have taken over the market). They consume less power, they're thin/light to transport, and they're bright. However, both LCD and LED televisions fall short when it comes to motion blur (on lower-end models), they sometimes have backlight issues, and they offer limited viewing angles.

Plasma –

Although the plasma screen market has been declared "dead", some still floating around on the market for a decent price. Plasma screens are known for working the best in dark/dimly lit areas, they have no motion blur, and they have the best black coloring in their picture. Unfortunately, plasma screens fall short when it comes to performing in rooms with lots of windows, so this might be a good purchase on the second-hand market for the basement. They're bulkier than the competition, and they sometimes have image retention issues. Also, they consume more power and can make a buzzing noise. 
LCD, Plasma, and LED tv lifespan
People generally want to know the lifespan of a TV in years. The average life of LED TVs and LCD sets is typically somewhere from 4 to 7 years of active use. Most of us don't watch our TVs twenty-four hours a day, so a simple calculation on your watching habits can give you a good estimate. If you watched for 6 hours a day, you could theoretically multiply that lifespan by 4 (6×4=24), giving you 16 to 28 years. 
Chances are, you'll want to replace the dead technology long before that. The new OLED (organic light-emitting diode) TVs last even longer, and are an upgrade to the LED technology. Since technology in this arena moves so quickly, choosing a set with higher resolution will keep it relevant longer.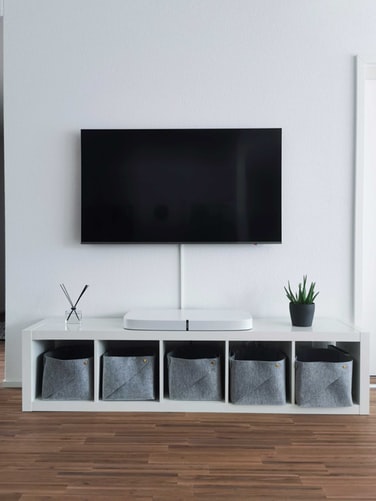 Considering the regular defects and issues that occur over time, LCD and LED televisions basically have the same lifespan. With each of these technologies, the likely failure will come in the form of a worn-out backlight, so decreasing your backlight levels can significantly extend your set's lifespan. A higher-quality set with a better backlight can also net you a few more years of use. 
Plasma screens look great, but are much more sensitive and have little warranty as they have ceased production. The added bulk also means it will be a little tougher to move around if you're prone to rearranging rooms. If you choose to purchase a plasma screen, chances are it's a second set, and you shouldn't expect it to last forever. If longevity is a big factor, opt for newer technology.
If you want your purchase to last a long time, your best bet is to choose a decent set from a reputable manufacturer. Purchasing a quality set will ensure that your new television is built from quality materials that should hopefully last a little longer. Purchasing from a reputable manufacturer gives you the peace of mind that comes with solid customer service and warranties.