Event Planning Cheat Sheet: Anatomy of a successful event
The event planning can be tricky because there are so many aspects to anticipate and facilitate. But if you get it right, it has numerous benefits. Creating hype and representing your business in a new spotlight will attract new clients to you and keep your steady accounts satisfied. When planning an event, every little detail is more important than you think. From booking the perfect venue for designing invitations, you want to awake the excitement of your attendees.
Lucky for you, we have gathered all of the important steps to creating the perfect event – an event that will attract attention and be trending in a matter of minutes. Whether you are organizing a seminar, banquet or party, there are certain steps that will guarantee your ideal event. BMS A/V and Computer Rentals have vast experience when it comes to event planning and we can make any sized event reach its fullest potential.
Event planning essentials… Pick a date first!
Give yourself plenty of time for preparation. First, think about the people you are trying to reach. What kind of event will it be? Who is your target group? Your budget? What kind of venue is perfect for the kind of vibe you are creating? What kind of audio and video equipment do you need and what kind of equipment will enhance the event? When you answer all of these questions, it's time to get serious. If you want to set the entire event outdoors, check for weather conditions and time it accordingly. Consider VIP guests or motivational speakers who could provide a central focus to the event and check their availability. Based on that, start looking for a venue. Be honest with yourself about your resources and your capabilities with event planning.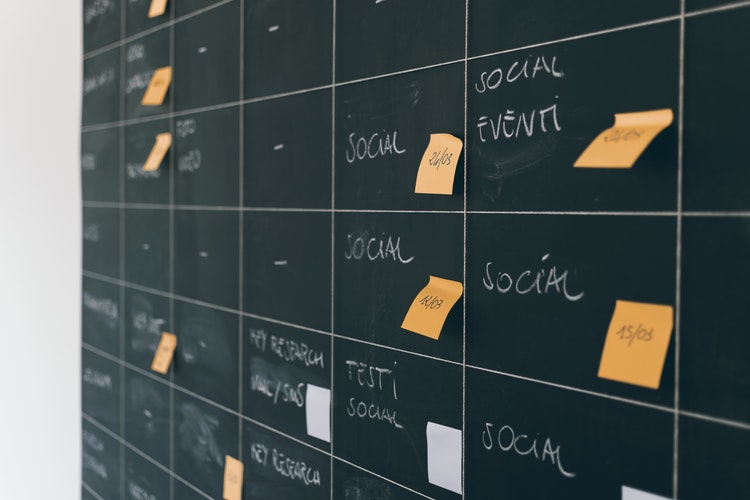 Send invites
Invitations never go out of style and truly set the tone for your event. Get your target audience just right by having a dynamic aesthetic to your invite that matches the event itself. Give a personal touch to all invitations. Maybe deliver them personally. You will also send them via mail or utilize social media to help with this demanding assignment. Create an event page on Facebook to get an idea of how many people you can expect, as well as keep the event on people's radars through reminders and postings. Let them sign up for the event via email and confirm that they will be attending. It will save you a lot of time and you can promote your event in social media groups.
Guest speakers
A good strategy to capture your target audience is booking a guest speaker who will cultivate excitement. Is there a local star that has something to share with your audience? Perhaps an expert in your industry? Or maybe even a motivational speaker that will share a message of inspiration and ambition? Spark a constructive discussion and give your guests enough time to speak to keep the audience engaged. Remember that the attention span of the average person is 45 minutes. If you are planning a longer discussion, plan accordingly with refreshments and transitional planning.
Pick a place
Based on how many people you are inviting, choose an appropriate venue. It's important to get the right setting – whether it is for more intimate gatherings or events where you plan to accommodate a large number of visitors. Explore venues around your area and consider guest experience by prioritizing parking possibilities and ease of commute to your event. "Location, location, location" is a true adage for more than real estate. You don't want people getting lost on their way to you or it will immediately sour their experience, regardless of the actual event. Speak with the venue manager about all of the important details: do they provide their own staff or it is your duty? Catering capabilities? Bar possibilities? Sound system installation? Check connectivity and equipment in the venue and consider the acoustics. Make sure that you have enough seats to accommodate your guests.
Staffing
When it comes to staffing, follow this rule: one waiter and one bartender per 75 people. Understaffing will cause frustration for all parties and overstaffing will needlessly add to your budget. We also highly recommend hiring a professional photographer. By ensuring that your event will be professionally documented and that you can share the materials with the local media, you guarantee that the event helps your business long past the actual event takes place. Influencers and journalists are always welcome. They are an important part of your event planning. Reach out to them early and often, and ask them to check in on social media to get better hype.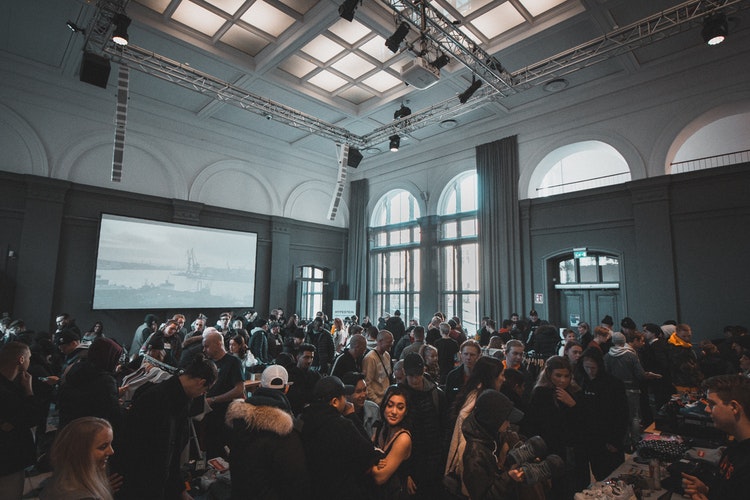 Best equipment
Renting great audiovisual equipment can be really helpful in adding another dimension to your event. Great sound is a must for events of every size. You want your message to be heard, loud and clear. So basic speakers are out of the question. Prioritize high-quality speakers. Renting projectors for business presentations is a smart choice if you want to guarantee the delivery of the content. People tend to remember things more efficiently when they can connect visually and aurally. Important details in HD are a perk. Also, if you are hosting a seminar, rent tablets or laptops in bulk. It's easier on many fronts and provides a more reliable experience for your attendees. Remember to check connectivity – no one wants complications on the big day.
Once everything is ready and your event is the success that you planned it to be – enjoy it! Send thank you notes to all of your attendees. They will follow your company's moves and want to attend the next event. If you need more help in organizing – contact us! We are ready to elevate your event!